This Sunday I am linking up with
Ashley
and
Neely
again! This week it is about Valentine's- not one of my favorite holidays. Love your loved ones year round, randomly surprising someone is so much better than waiting for Hallmark to tell us when to celebrate. But here goes!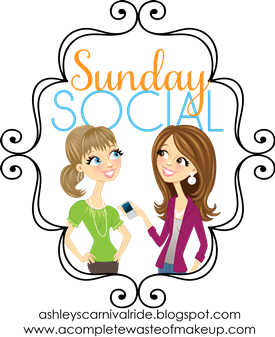 1. What is the best Valentine's Day you've ever had?
This year actually! My children got to make Valentine's and have a party at daycare. It is so fun watching their excitement. I also received a very nice Pandora bracelet and a heartfelt letter from my husband. Times get rough, and that was something I really needed.
2. What is the worst Valentine's Day you've ever had?
They've all been pretty insignificant until this year so I can't ever recall a bad one or a really good one. One year I did get flowers delivered to my work twice- once from an ex who wanted me back, and about ten minutes later from someone who wanted to date me! Never had that one happen before- made me chuckle.
3. What did you do for Valentine's this year?
Watched the movie "Flight", it's an awesome movie! Ate dinner at home, nothing elaborate, and chilled out.
4. What is your best Valentine's idea if you're single?
One of the bars where I live just held a "Shred Your Ex" event where you could come in and shred pictures of your ex and get $1.00 off your drink. Another thing that made me chuckle, I don't think they have a shredder big enough for me!
5. What is your favorite Valentine's candy?
I'm going to have to say Dove. Love the chocolates and love finding the little sayings in them!
6. Favorite Valentine's memory from your childhood?
My mom always has a party with the kids with pizza and cheesecake. It's nothing extravagant but the memories are my favorite.
Love your Sunday!