The mother-daughter relationship is the most complex.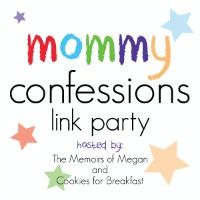 I am intimidated by a two year old! I hate confessing that!
I've always wanted a little girl and when I found out Aeri's gender via ultrasound, I was so excited for pink. I loved all the pink tiny clothes in my dryer mixed in with Kaden's blue clothes. I couldn't wait to have that little princess, to do her hair, dress her up, paint her nails.
Princess is exactly what I got, or maybe she's just like her momma. My daughter will be two in April and she intimidates me! I feel like I am constantly banging heads with her!
"Aeri please pick up your toys."
"No"
"Aeri let's brush your teeth."
"No"
"Aeri please eat your dinner."
"No"
"Aeri be nice to Kaden."
"No"
"Aeri give Kaden his toy back."
"No"
"Aeri do you need to go to time out if you won't...pick up your toys, brush your teeth, eat your dinner, keep hitting...."
"No"
"Aeri go sit down until your ready to pick up your toys, brush your teeth, ....."
"No"
The worst is when she purses her lips in a half smile smirk, and goes and sits in time out instead of doing what we ask before even bringing up time out!
I am working hard to figure out ways to get along with her, an effective way of disciplining her, different ways of communicating. Man, I have it easy with my son! Aerington is truly teaching me more than I ever thought I would know about patience and parenting.
Some days at the end of the day, I just want to cry or I do cry because I feel like I could have done it better, or differently, or I am just at a loss with what to do period.
In the end, it's not about making my daughter do what I WANT her to do. It's more that I want her to grow up knowing how to respect, listen, not be spoiled and I just want her to grow up and not feel like everything with mom was a power struggle. I want her to know how much I love her and that she can always come to me.
I love my daughter endlessly! I would love to hear other Mommys' advice!